Angelique Bianca has been on a musical ride from her baby days. Starting off singing, she landed on soundtracks such as Reality Bites and Kalifornia, starring Brad Pitt. Her voice, (inner and vocally) lead her to seek other musical outlets. Writing and singing drove her passion for the DJ ways. When the ultra-hip Vegas club Babys came calling, she found a new home as resident DJ and musical director in the Hard Rock Hotel. Spinning her unique blend of music, she quickly developed a fan club among the techno strong scene. Fueled by the Hard Rock success, she headed over to Club Ra and has been in demand ever since the word got out.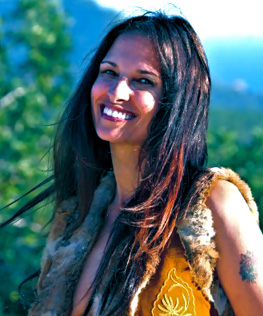 The momentum of her versatility has turned the heads of both club goers and celebrities alike. New York City hotspots such as Filter 14 and The Park have opened up doors for her in her hometown of Hollywood. When asked about the love of music and why this outlet to share her musical talents, Angelique has a down-home approach to it all. "I have so many ideas, musically to express, whether it be writing, producing, singing or spinning. All of these outlets are both a blessing and a drive to continue to create. I can't see myself doing anything else"


Here in Hollywood, she has been embraced for both private parties, huge events and as a main reason to go out on Saturday nights! The Buffalo Club, Club Joya in Beverly Hills and a host of other hotspots clamor for the good vibes she is giving us. Keep an eye out for her night called The Beat Boutique, now playing Saturday evenings at Tangiers in Los Feliz. Blending her house music history lessons with a touch of hip hop then flipping it to drum and bass, she keeps us grooving and guessing what's next.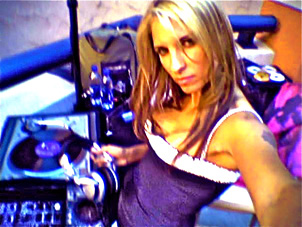 Her musical vibe has such a soulful mix of crowds from Haiti to New York. She travels to various locations and I wonder does this traveling change the vibe of music? "People all over the world unite with music. I feel out the vibe and go from there. Sometimes it takes that "oldie classic" to get the crowd going".

This EP is produced by Marko Bussian and Ingmarlo.