REAL XS

Artists: Jon Michell - Dan Williams - Muriel Fowler - Rafa Peletey - Coni Soddemann
Producer: Ingmarlo

Real XS was founded in 2002 by Ingmarlo and DJ Malte on Ibiza. The combination of acoustic and electronic instruments bundled with a spiritual message and an uplifting mood gained a fine reputation and many releases on compilations, e.g.
Sony UK "Beachlife Vol. 2", Kontor "Sunset & Sunrise Vol 2", La Maison De L'Elephnat Vol. 4, Blue Flame "Namaste Vol. 2", IB3 TV documentation "Devall El Mar" and many other.
Ingmarlo started as an engineer for Logic Records / BMG in 1994 and was part as a composer and producer on songs like: More Than Ever People feat. Cathy Batistessa, Contigo feat. Raul Paz, Stardust Into Man feat. Rhonda Bellamy including projects like: e.g. Levitation, Sa Trinxa Sunstars, Colecat, Ocean Deep
As a labelmanager for Movin Sounds Ibiza S.L. and GreenHeartMusic S.L. he is also involved in a cross platform of ecological and musical messages.
DJ Malte, more than 20 years resident DJ on Ibiza and as a main DJ of the famous Kumharas he built up his reputation as a crossover mix genius blending styles from Chill to Trance. Since ten years he is appearing on radio and since two years has his regular radio shows on Global Radio Ibiza and Radio Sonica. Both are possible to receive worldwide over the internet.
Together they are the inner core of Real XS, feat. artists from Europe and the USA like Muriel Fowler, Rafa Peletey, Jon MIchell and Dan Williams.
Coni Soddemann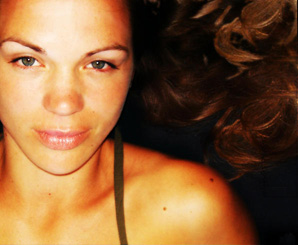 There once was a mother who owned a magical juke-box, and on that juke-box, she played her favorite tunes all day long. A mix of sweet soul music and country rang out throughout the home and caught root in the minds of her 5 little children. Inspired by the soulful tunes she decided to name one of her children Coni, in honour of Cornelia Froboess and Conny Francis her music idols. From the outset Coni was captivated by music singing and dancing to the greats with her brothers and sisters. With an insatiable appetite for new sounds and styles she listen to the music of her older beautiful sister, singing Karaoke to the 80's music of artists like Kim Wilde and Trio. As the years past Coni's hunger for new tunes drew her from her home at the age of fifteen to the bright lights of magical Münster! It wasn't long till the music found Coni, starring in a series of stage productions experimenting with rock, soul and even developing her own style of rap. Her first recorded studio piece Arbeitslosen-Rap" (Rap of the Unemployed) signalled a talent in the making. Bound by a desire to live a grow Coni decided to complete her high school diploma. Free from her bonds she travelled far to the Caribbean Islands in search of adventure and new sounds.In the blink of an eye she found herself walking the streets of London town, deep in the basements with electro beats and Metalheadz-Posse. In search of the secret spice, she ran into Andy David, tasting the sounds of Hip Hop and Reggae. Drunk on the funk she awoke on day back in Germany grooving to the tunes of NSF, an electro-pop-project. Deciding to hang out with them for a while in the heart of Cologne, Coni realizes that she travelled the whole wide world to collecting rifts here and rhythms there. The time has come to put the pieces together and craft her own personal and unique style. Help comes knocking on the door once again in the form of old friend Andy David and producer Michael Williams, aka "Keyboard Money Mike" With a sack full of tunes and some great songs the three of them enter the studio. And there it was in a small studio the penny drops and Coni realizes, "Hey I can do this!" From that day on that's what she's continue to do, singing, exploring, testing the boundaries and doing it all with a smile on her face and love in her heart!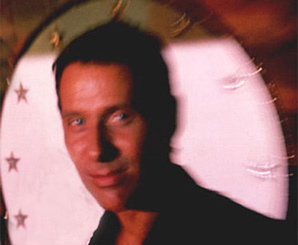 Singer and composer Rafa Peletey started playing guitar at the age of 7, and then studied classical music. He have been part of numerous bands of very different styles as a bass player, guitarist, keyboardist or singer. He have shared the stage with people like Al Jarreau, Lou Reed, The Christians or Eric Burdon between others. He's also an ambient and deep house artist featuring on dozens of compilations, and have realized arrangements and compositions for various artists. All these activities have headed him naturaly to the production, labor that he's carrying out since the early nineties. For several years he have teamed with Steve Norman, founder member of Spandau Ballet, realizing with him productions and compositions. He have also collaborated with the DJ pioneer Alfredo, godfather of the balearic movement and one of the creators of the house music, or the french drum & bass pioneer Guillaume Garrone, aka Eye n ear. Currently, he's working on his own personal album while giving concerts with his acoustic ensemble.
Andy Taylor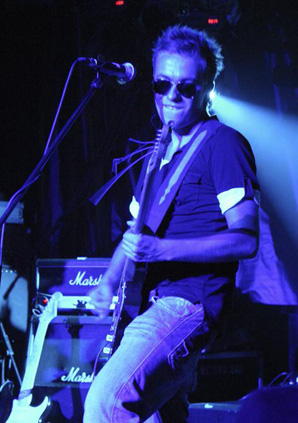 Future Music UK - 2008 issue
Real XS - REALXS - RELAX - Timing:



Our concept is the blend of DJing and Live Performance that integrates seamlessly into each other .

The DJ performs specially prepared Songs, Loops and Sounds in-between the Act (REAL) to enhance the experience of the Live Musicians. This creates a journey through different styles and ambiences.

Various musicians like our Guitarist and Vocalist, will not only perform the Live Songs but also integrate into the DJ set. The music live performed is a mixture between original compositions and remix projects (including released and unreleased gems)

The Act is appreciated best before sunset or sunrise in a natural ambience reflecting the laid-back danceable Meditaranian of Ibiza.

The duration of that breathtaking experience can vary between 90 and 120
Minutes.


Backround:


BPM varying from 80 to 110

Style: Groovy Beats, Loop live guitar, Song + Sample orientated,

Voice: Vocal processed Voices varying from Funk &Mac246; Soul to Opera build up from Laidback to Uplifting.

Cast: 3-5 Artist : Ingmar: Piano, Rhodes, Vocals / Malte: DJ, Beats, Fx , Vocals / Jon: Guitar, Bass, Vocals + Additional player for percussion, vocals, bass


Technical Information

Techrider: DJ: 2 * Pioneer CD 1000 MK2 +
2* Pioneer CD 100 +
1* 5 Stereo Chanel DJ Mixer including EQ,Crossfader (Pioneer, Rodec)


Venues in Ibiza: SPACE; AMNESIA; KU; PRIVILEGE; COVA SANTA; KUMHARAS; ART PARTY`S; BOUCALA; BLUE MARLIN; SALINAS SA TRINCHA;

Venues outside Ibiza: London Club ATLANTIS Opening. Barcelona, Girona, Mailand, Wien, München (Natraj Temple, Alter Flughafen), Stuttgart, Freiburg, Saarbrücken – in Übersee: Montevideo, Punta del Este, Cordoba, Buenos Aires, Prag, Warschau


1998 Radio CADENA CIEN (David Moreno Trance Hour), COLOURS Festival Barcelona, diverse Open Air Party´s, NATRAJ TEMPLE München (Februar), AMNESIA (Tribe Party), PRIVILEGE (Open Mind Party), KUMHARAS, COVA SANTA (Kumharas Party) ...
1999 MTV Festival 24.08.99 Ibiza, Jeden Samstag KUMHARAS St. Antonio, BES (BOUCALA) Trance Club, diverse Open Air Party´s u.a. 10-11-12.09.99 Cala Aubarca (2.000 Pers.) ...



Releases Malte v. T.
Cafe del Sol Vol.:2 Novatekk Records 1999
Morphogenetix Dr Zhivago (House Remix)
Morphogenetix = Lennart Krarup + Malte von Trautvetter

Ambient Collection Vol.:1 Ibizarre Records 1997
Morphogenetics Dreambird
Morphogenetics = Lennart Krarup + Malte von Trautvetter

Ambient Collection Vol.:3 Ibizarre Records 1999
Morphogenetics Hollow Wind, Prayer for Gaia
Morphogenetics = Lennart Krarup + Malte von Trautvetter

The Morphogenetic Research Lab. Ibizarre Records 1997
Morphogenetics Album
Morphogenetics = Lennart Krarup + Malte von Trautvetter

Art Party Outlaw Trance Vol.:1 Blue Flame Record 1997
Phoenix Space Train, Flight of the Phoenix
Phoenix = Lennart Krarup + Malte von Trautvetter

Chill-N-Vibes Outlaw Trance Vol.:2 B.F. Records 1998
Morphogenetix Impulse, Resurrection
Morphogenetix = Lennart Krarup + Malte von Trautvetter

Trance de Eivissa T.I.P. Records 1999
Morphog Out in the fields
Morphog = Lennart Krarup + Malte von Trautvetter

The Tribe Ibiza in Trance Ibizarre Records 1998
Mushroom man Showdown (Malte M. v. T. Remix)

Psychodelic Sound of Ibiza Trance Compilation Vol.:1
P.S.I. Records 2001
Morphogenetix Retrodriver, Warbird
Morphogenetix = Lennart Krarup + Malte von Trautvetter
Human Spirit Interface Crescending Waves
H.S.I. = Juan Verdera + Malte von Trautvetter

Dj Magazin Cover CD Blissed Out DJ Magazin 2001
Malte MvT Pizza Please ( Malte von Trautvetter)

Pacha Lounge Collection Etnicanet Rec. 2002
Malte The smell of fire on the sea (malte von Trautvetter + Ivano Bogino)

DUB Spirit of Ibiza T-Force 2002
Malte MvT Zimmerservice (Malte von Trautvetter)

Homegrown Sounds Lenny Ibizarre Warner Dance 2003
Green Grass Running Water (Lenny Ibizarre + Malte von Trautvetter)

Kumharas Compilation House Darret 2003
Green Grass Running Water (Lenny Ibizarre + Malte von Trautvetter)
Real Letting Go (Ingmar Hansch , Jon Michel, Malte von Trautvetter)

Beachlife Vol.: 2 Sony Music 2003
Real Letting Go (Ingmar Hansch , Jon Michel, Malte von Trautvetter)

Macao Cafe Vol.:3 Etnicanet Rec. 2003
The Giantists As you Please ( Greg Krarup + Malte von Trautvetter)