DJ Susso & Ingmarlo

Producer: DJ Susso & Ingmarlo

DJ Susso is one of the original stars of the Ibiza dance music scene. With a professional career spanning over 14 years, this artist does not conform and continues to stand out from the crowd.

His musical style is extremly varied, mixing skillfully ambient, deep, house, tribal and tech-house - potent and warm sounds.

He started in 1990 in Valencia, a city famous for its all-weekend parties - he span at the University pub and disco - starts at the scene at the time.

In 1994 he arrived in Ibiza with an offer to play as a resident at the port of Ibiza - twelve bars with his music sounding on the streets. It was almost like being in a club, a true event!
Together with the producer and song writer, Ingmar Hansch aka Ingmarlo, he produced 9 songs to come out this year on the "La Maison De L'Elephant" CD. Check it out !
Rafa Peletey - Vocals & Guitar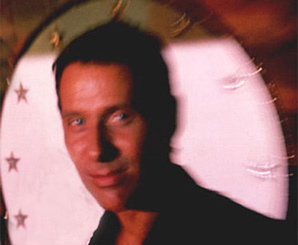 Singer and composer Rafa Peletey started playing guitar at the age of 7, and then studied classical music. He have been part of numerous bands of very different styles as a bass player, guitarist, keyboardist or singer. He have shared the stage with people like Al Jarreau, Lou Reed, The Christians or Eric Burdon between others. He's also an ambient and deep house artist featuring on dozens of compilations, and have realized arrangements and compositions for various artists. All these activities have headed him naturaly to the production, labor that he's carrying out since the early nineties. For several years he have teamed with Steve Norman, founder member of Spandau Ballet, realizing with him productions and compositions. He have also collaborated with the DJ pioneer Alfredo, godfather of the balearic movement and one of the creators of the house music, or the french drum & bass pioneer Guillaume Garrone, aka Eye n ear. Currently, he's working on his own personal album while giving concerts with his acoustic ensemble.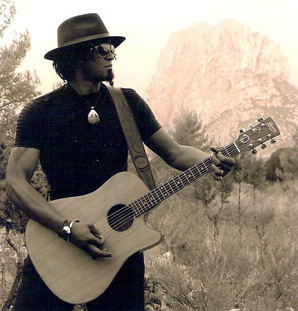 Mr. Miko - The "Magic Bass" - played in the 80's and 90's together with Prince on the live tours... This "man" does not need any more words...
Dominique de Larrard - Saxophon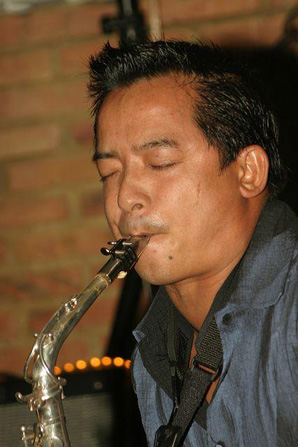 French saxophonist

playing tenor, alto, soprano and bariton saxophones.

Play all music styles with Groove and Soul....with Miko , Gerard Guse, Bruno Lepretre and many more...

more info on www.myspace.com/delarrard
He still plays for the Amnesia World Tour in Austria.
www.blue303media.com/email/performers_bio.html
The D JAMES KAMERAN called me to record the"VERBIER LOUNGE VOL 2".
In 2006 he played 2 months in BRASIL ( TOCA BRASIL with Soul brother band , Rey Vercosa Band).