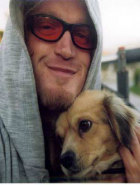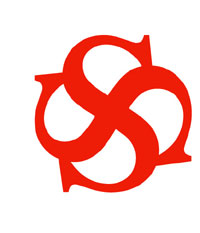 Jon Sa Trinxa's
Sunstars



Artist: Jonathan Grey

feat. Angie Viner in "Dipped In Golden Dreams"

The Scottish born Australian raised singer and songwriter Angie Viner brings crystal sensuality and earthy soul to the songs that her voice touches. Most famous in Australia for blistering live performances at festivals such as Big Day Out and Vibes on a Summers Day , Angie has also been appreciated and reviewed in Europe where her irresistible energy surprised and enthralled.
Angie displays that uniqueness of character through her music which allows her to fascinate with both her movement and her voice . Angie has received exposure in Australia through a consistent radio presence on dance radio stations as well as appearances on music TV ..
International recognition has been predominantly from a strong internet fan base where global downloads have her rated as a web number 1. Other exciting international ventures have her currently working with the Ministry of Sound label, aiming to bring her class to the hub of world dance music.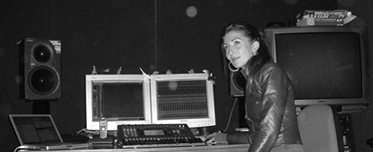 Jon Sa Trinxa's
Salinas Sessions



Jonathan Grey (Jon Sa Trincha) spends four days a week spinning tunes on Salinas beach to the rich, famous, and oh so beautiful bathers gathered before him. Most of them are naked, inhibition free, intoxicated by the sounds of his Salinas Sessions. Has he got the best job in the world or what?

You've got a new CD out, Salinas Sessions. Why has it taken so long?
We had problems with the name Sa Trincha, which is the bar where I play. I've been trying to release this CD for 4 years but there is this guy who went around Ibiza registering all the available names of bars and clubs on the island. He registers them for Europe and then offers people silly contracts to use the name. So I wasn't going to do anything with someone like that. I think Salinas Sessions sums up the CD perfectly.

Did you have much difficulty choosing the tracks for the album?
I really wanted to get tracks on there that hadn't been on Ibiza compilations before so I was digging deep in my collection. I DJ for a whole afternoon so it wasn't easy getting that across on the CD. I'm very happy with it though. There is a chill out side and a more up tempo side.

Are you still doing the marathon sets?
When I first started playing there I was doing seven hours a day none stop. It was fantastic and so different to playing in a club. I thought it was too good to be true so I used to play everyday thinking that I might not get to play the next, like it was all going to come to an end. Now I'm down to four hours a day now, about four days a week.

It's a very continental crowd at Salinas. Does that shape your sets?
Very much so. We get a lot of South American people there so if you put anything Brazilian on you always get a response. They may be crashed out but as soon as they hear the Latin sound you see their toes begin to move. They really do love it.

Are you affected by the stars that go there?
Not at all. We do get lots of stars down there but I've lived here so long now that I've kinda lost touch with the outside world and I don't know who any of them are. I think that's why a lot of the stars come here, they can get away from all that media hype and get out of the spotlight.

Can the beach retain its magic?
I hope so. It's changed a lot over the years, it more well known now and it has expanded, but the vibe is predominantly the same. Everywhere changes but Ibiza still retains that buzz.

There is a special buzz in the air which makes people want to stay forever. What is that little bit of magic?
I think it's the mixture of cultures that makes a difference. You do tend to lose all your inhibitions here and you forget all about the trends. No one is bothered about what you are wearing, or what's in and what's not. It's a great escape.

You've got a long summer ahead. What comes after summer for you?
At the end of the season I take a week of then play in Italy, Switzerland, then get back to London for a while. It is completely different in the winter. You couldn't go spend a whole year here without going dotty. You are very much on the outside of society. I always come back here though. It's an ideal existance.


Catch Jonathan on Monday, Thursday Friday and Saturday from 1pm at Sa Trincha, Salinas Beach. - "Jon Sa Trincha" - Ibiza Music - Music Ibiza

Sunstars music from Ibiza - Ibiza - Sunstars music -

The Sunstars, Sunstars, ....... Sunstars..... Sunstars